Merchant Credit Card Processing
The Miners National Bank partners with COCARD, a national leader in credit card processing. This partnership enables us to offer superior LOCAL customer support and, in most cases, lower rates.
If you currently accept debit and credit card payments, we encourage you to consider COCARD's service and compare with your current provider since other bank clients are already saving 12-40% by taking advantage of this program.
If you're new to the world of payment processing, and you've never accepted payment by credit or debit card before, you might be wondering how it all works. Every second of every day, consumers initiate electronic payment transactions using debit and credit cards to make purchases in stores, over the phone and on the Internet. Please review our diagram below for a basic idea of how the Miners National Bank and COCARD can process the information that allows your customers to pay for those goods and services safely and securely.
We encourage you to learn about this opportunity to potentially cut some of your expenses and expand your customers' payment options, which means expanding your opportunities for sales!
Payment Processing in 4 Easy Steps
1. Customer gives card info to you (via card swipe, phone)
2. Info sent to issuer for approval/denial
3. Authorization sent back to you and transaction processed within seconds
4. Miners Bank deposits funds into your business account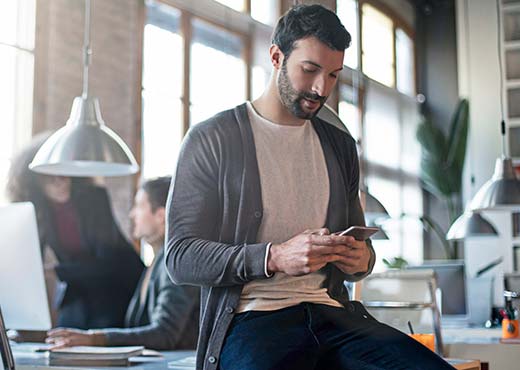 Business Checking
Finding the right business checking is simple.
We have accounts designed to meet the needs of our business customers from small to large!