Click here for conversion information!!!


Keep tabs on your ATM and debit cards with CardValet.
Set Limits
Personalize your ATM/debit card limits to help manage.
Protect Yourself
Turn your card off when it's not in use or when it's lost.
Track Card Use
Review card usage history.
Download the app for your Apple iOS or Google Android device.
Beginning November 1, 2021 standard ATM/debit card limits will be set to 500ATM/2000POS. This change will not affect cardholders with pre-set limits.
---
Relocated Mortgage Center and Coffee Shop
We have been busy! Over the last year, we have been working hard on our location at 302 Grant Avenue to bring our customers a better Mortgage Center! Bryan and Ethan have moved into the new location along with other members of our Mortgage team. In the mix of all the madness, why not open a coffee shop! You can stop in, order a coffee (or frozen hot chocolate) and visit your lender!
---
MNB Coronavirus (COVID-19) Update
As the coronavirus (COVID-19) continues to gain media coverage and prompt questions about preparation, we would like to assure you that The Miners National Bank of Eveleth has a Business Continuity Plan for public health events such as this. We do not anticipate business disruption from the COVID-19 outbreak or from seasonal flu, which is more prevalent in our geographies. We will continue to monitor information from national, state, and local government agencies, and determine our responses based on updates from the CDC and the Minnesota Department of Health. Right now we are reminding our employees about the important measures they can take to prevent the spread of any illness, including COVID-19.
In the event that COVID-19 becomes a local health emergency, The Miners National Bank of Eveleth may begin implementing plans for more remote work and other "social distancing" methods, to slow the spread of the virus and to minimize any disruption in customer services. If the public health situation escalates we will communicate these plans as we implement them. In the meantime, please be assured that we are monitoring the situation closely, and we encourage everyone to continue to practice thoughtful hygiene as we do in every flu season.
---
Bill Pay

Bill Pay is here! To get started:
log in to your online banking

click the Bill Pay tab

enroll in the program

add payees, and start paying bills!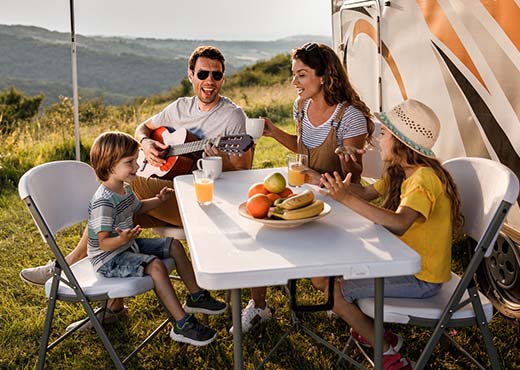 Consumer Loans
Let us be a financial helping hand.
Buying a home, a new car or need to borrow money for personal use? We can lend you the money you need.